Creative Cocktails with Joshua Hadder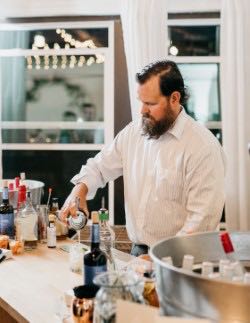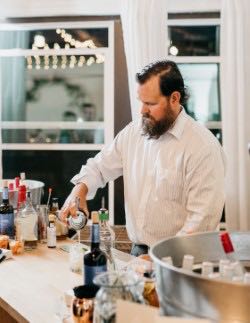 Creative Cocktails with Joshua Hadder
Thursday, December 13, 7pm-9pm
Join Joshua Hadder, a 20 year cocktail crafter from the East Coast to the West Coast, for this class focused on seasonal cocktails, where you'll have hands on experience making creative cocktail ingredients from scratch for your home bar. He'll demonstrate and teach the tools and techniques you need to create handcrafted cocktails, and share some history. In this class, you'll taste a variety of quality spirits, taste and talk about the flavor profiles of the various styles, and learn how to successfully pair different flavors with commonly used mixers. Hands on experience pouring, mixing, shaking and tasting a few cocktails.
If you are registering two people, use promo code CREATIVECOCKTAILS and receive 10% off your total.
Cancellation policy:
The purchase of this class is final, however if something comes up and you cannot make it, you may find a replacement for your seat. Please email hello@studiolifeseattle.com with your replacement request. StudioLife reserves the right to cancel or change workshops. In the rare event of cancellation, StudioLife will provide a full refund.