Fall Watercolor Florals with @themintgardener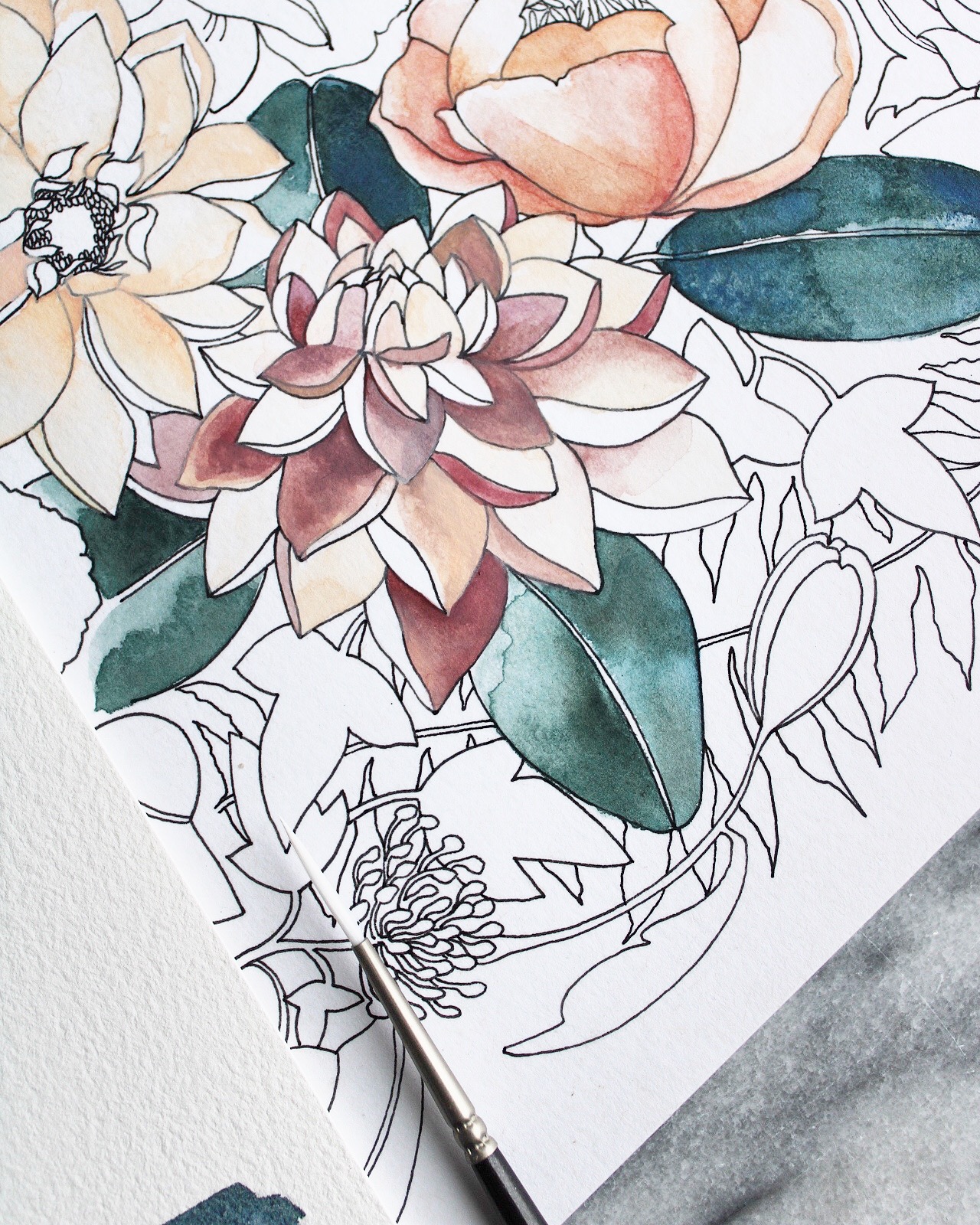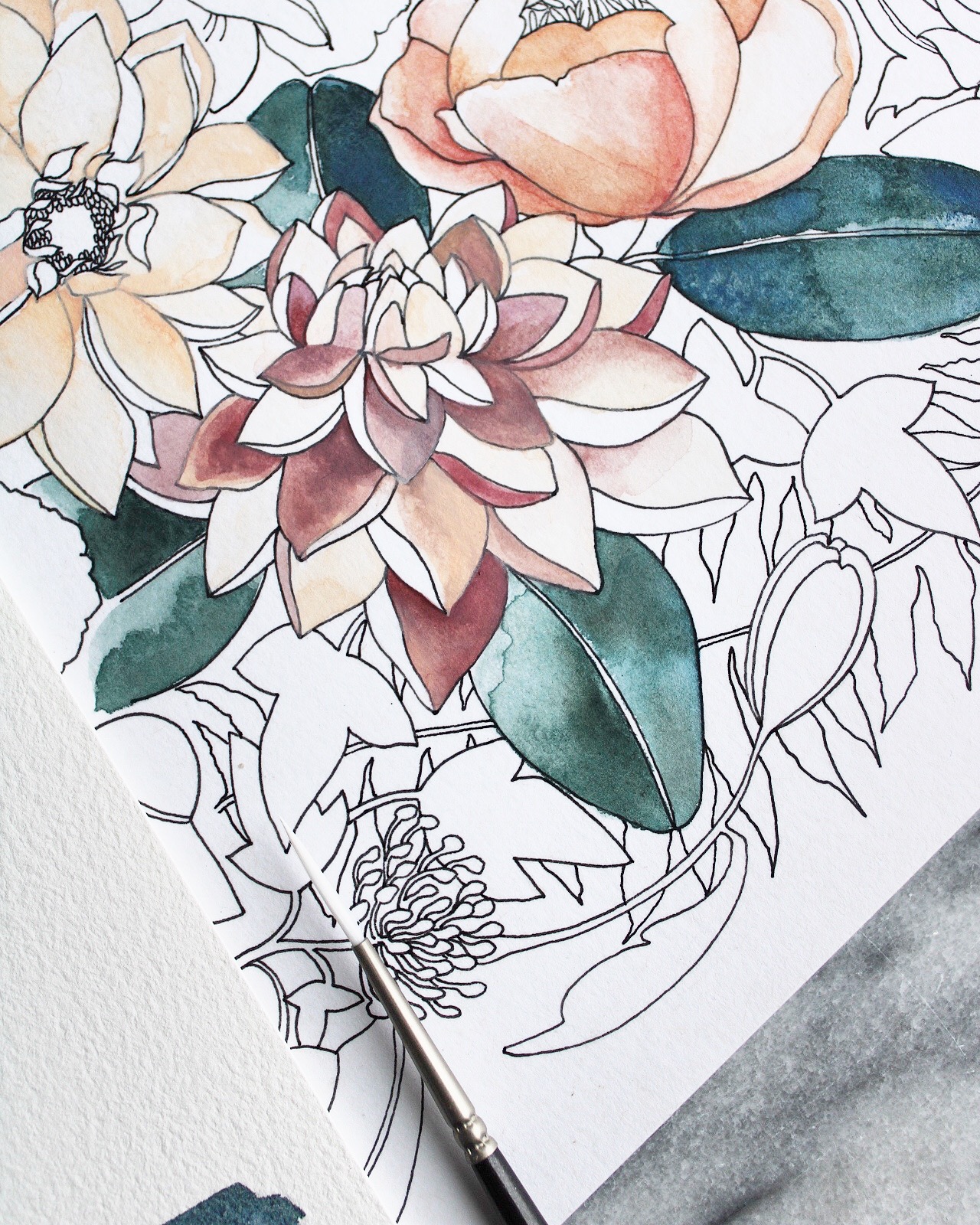 Fall Watercolor Florals with @themintgardener
Watercolor Technique & Botanicals with Sarah Simon (@TheMintGardener)
Thursday, September 26, 6pm-8pm, $75
You will not regret creating space in your life to spend time with The Mint Gardener, Sarah Simon. She is an expert in her medium and loves to share her skills with willing students. You will come home with new techniques and a painting you have created. She is a total delight and an excellent instructor. Grab your spot while you can!
Come join us for an evening of Watercolor with local artist Sarah Simon of TheMintGardener.
Thursday, September 26, 6-8pm
We are always excited to welcome Sarah as she teaches a hands-on watercolor painting workshop. You will spend the first half of the class learning different watercolor painting fundamentals, as well as her process to include line work, so you can incorporate these new painting skills into your collection of talents. The second half of the class will be spent using your new watercolor skills to paint a piece (in this class, a Fall floral piece) that is already drawn by Sarah. You will be able to focus on your painting, so no drawing skills are required!
Sarah has a unique ability for using watercolor to paint the most captivating botanicals. And she loves to create the most approachable classroom experience for all of her attendees. Her tools, instructional worksheets and projects are hand-picked, fine-tuned and specially designed so everyone feels accomplished, proud and confident in their new skill set. Sarah believes a workshop isn't just a class, but an experience that should inspire creativity, connection, community - and fun!
This workshop is for beginners or experienced artists – anyone who is interested in learning the techniques and style of the Watercolor Art.
The class includes the following:
Sarah's professional instruction on watercolor technique, botanical painting, shaping & fundamentals

Your completed watercolor art piece, as well as your completed Watercolor technique sheet

All the brushes, paint, and other supplies needed to complete your project, as well as a few extras to continue to create at home, including: a painting tray, watercolor paint, and extra watercolor paper of the highest quality (140 # weight 300 gsm Cold Press)

An Information Sheet listing all of Sarah's favorite supplies, brands and where to find them.

A Pre-drawn Take-Home project created by Sarah
Cancellation policy:
The purchase of this class is final, however if something comes up and you cannot make it, you may find a replacement for your seat. Please email hello@studiolifeseattle.com with your replacement request. StudioLife reserves the right to cancel or change workshops. In the rare event of cancellation, StudioLife will provide a full refund.
Photos and videos taken during the workshop may be used on social media.