Holiday Calligraphy Workshop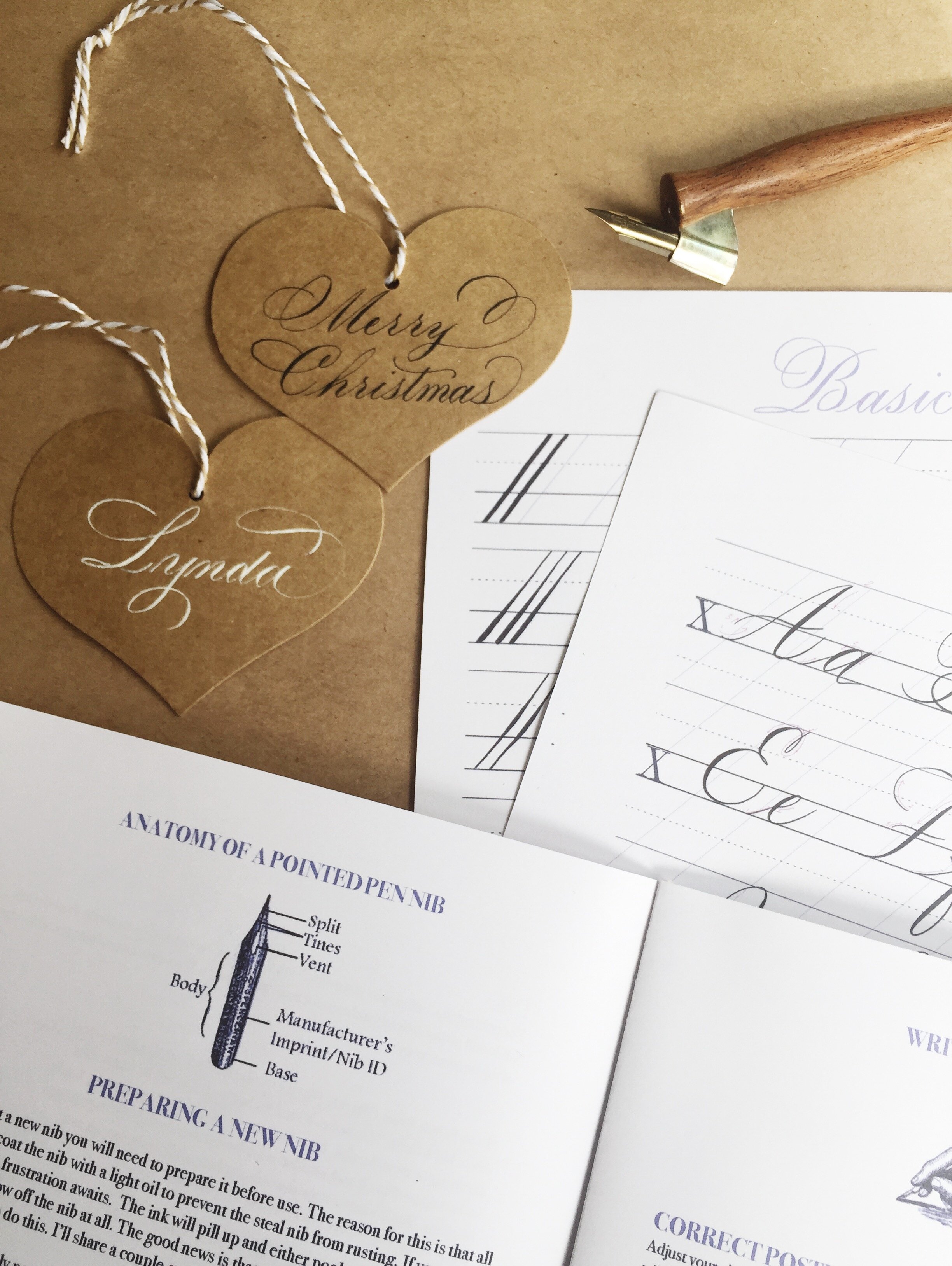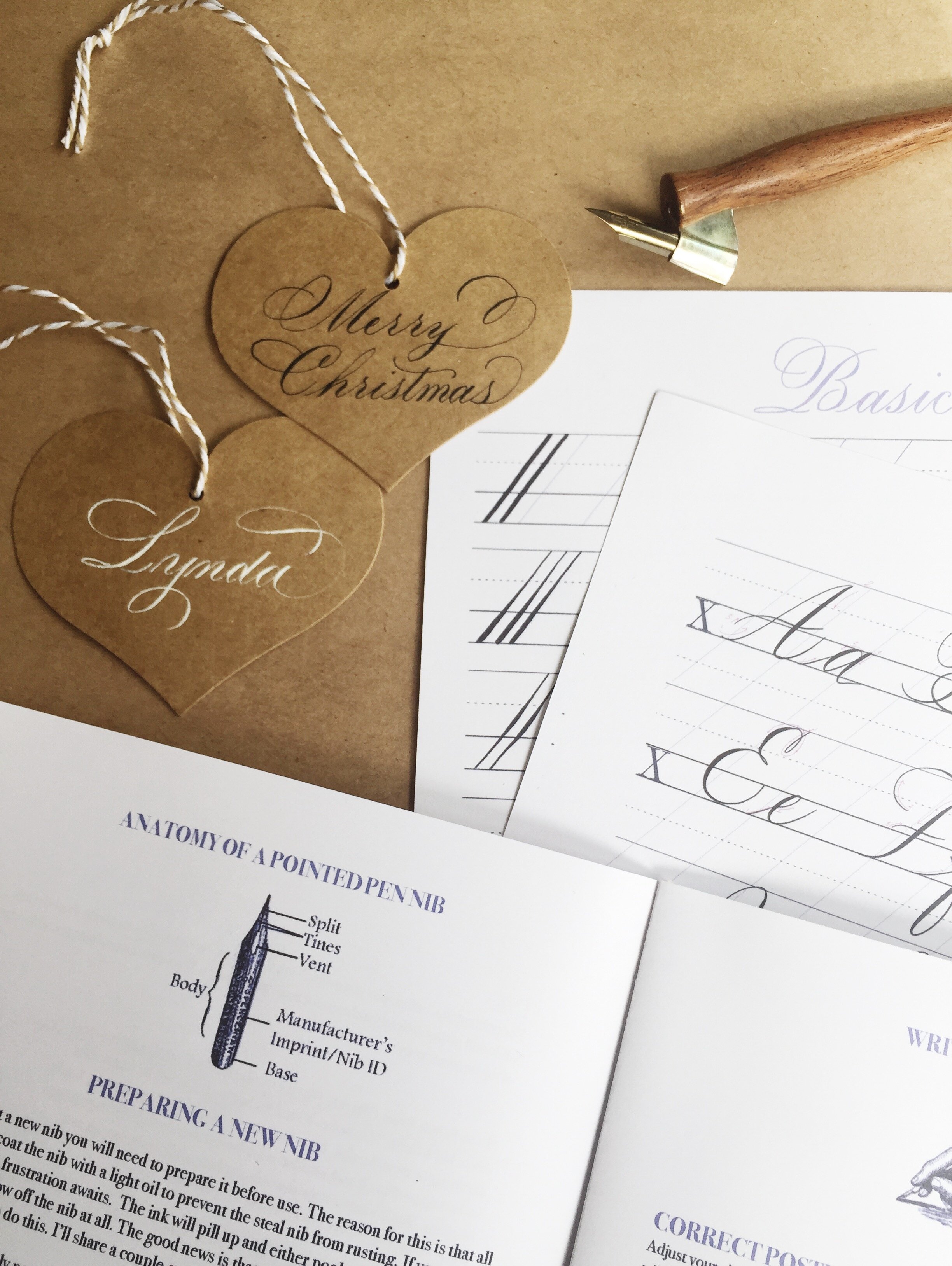 Holiday Calligraphy Workshop
Monday, December 9, 6:30-9pm
Learn the art of pointed pen calligraphy in this fun holiday themed class!
We will start with instruction on to how to use the old-fashioned writing tools of dip pen and ink and will cover the key basics to set your calligraphy journey off on the right foot. Students will learn how to use basic strokes to build letters one stroke at a time which makes a complex writing style approachable and FUN!
We will finish the class by applying what we've learned by scripting some beautiful holiday gift tags to adorn your gifts under the tree.
Our goal is that you will walk out of class not only ready to script some gorgeous gift tags but also leave with the confidence to continue practicing and the right supplies to make the process enjoyable.

Who would enjoy this course: This course will be perfect for beginners or those needing a good refresher on the basic mechanics of the artform.
Workshop will include:
2.5 hours of instruction

Intro to Pointed Pen Worksheets & Instructional Booklet

A fantastic 2-in-1 Oblique Pen Holder & nib

Small jar of Black Ink

Gift tags to create your own holiday embellishments

Light Snacks and Refreshments
Workshop will include:
Instructor Bio: Chantelle Hoffmann of Bespoke Strokes Calligraphy is a professional calligrapher whose work has been featured in the Knot magazine, celebrity weddings, and in happy mailboxes across the globe. Her scribing journey began at age 14 when she took her first calligraphy courses. Over the years she has studied with some the of the most respected penmen and women of the day and is an active member of the International Association of Master Penmen, Engrossers and Teachers of Handwriting (IAMPETH). She loves sharing the art of calligraphy with students of every age!
Cancellation policy:
The purchase of this class is final, however if something comes up and you cannot make it, you may find a replacement for your seat. Please email hello@studiolifeseattle.com with your replacement request. StudioLife reserves the right to cancel or change workshops. In the rare event of cancellation, StudioLife will provide a full refund.
Photos and video may be taken and used in social media and on our website during this workshop.