Jewelry Making with Colleen Barrows (@thistlestonejewelry)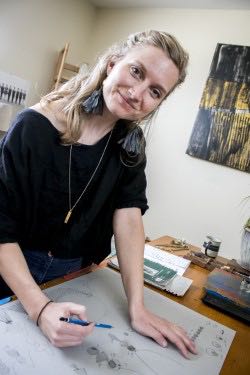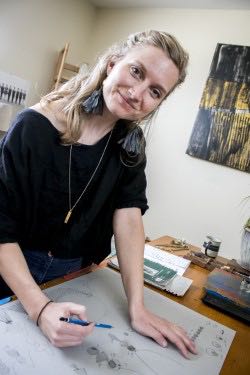 Jewelry Making with Colleen Barrows (@thistlestonejewelry)
Friday, November 16, 7pm-9pm
During this class we will learn to make customized hand-stamped word necklaces. You will take away a 30" gold fill chain with 14k gold fill clasp and components and a bronze hand stamped tag. You get to pick the words or phrase! It's a fun, easy project and can be personalized with tons of meaning - a great gift for yourself or a loved one.

Colleen has been making jewelry for over 13 years and has recently begun to try to make her passion into a business. She also works as a therapist and yoga instructor in the city, which keeps her busy! Colleen most enjoys helping people mark important moments in their lives with a meaningful piece of jewelry, as it is something that can be seen daily, worn and held onto as a memento and physical marker of beauty, change, resilience, hope.
Don't miss this wonderful evening with Colleen learning to make something meaningful and beautiful…grab a friend and sign up!
Cancellation policy:
The purchase of this class is final, however if something comes up and you cannot make it, you may find a replacement for your seat. Please email hello@studiolifeseattle.com with your replacement request. StudioLife reserves the right to cancel or change workshops. In the rare event of cancellation, StudioLife will provide a full refund.